Er du gået kold i salater og gnavegrønt, og mangler du inspiration til grønt tilbehør? Så er der her et bud på en nem og hurtig løsning: Bagt broccoli og blomkål. Vi får det rigtig ofte herhjemme, og selv børnene er vilde med det. Dog vil nogle af dem helst have broccoli, og nogle af dem vil helst have blomkål, men de får lov til at fiske det de gerne vil have. Hvis man lige har en klat aioli til at dyppe i, så er det ekstra lækkert!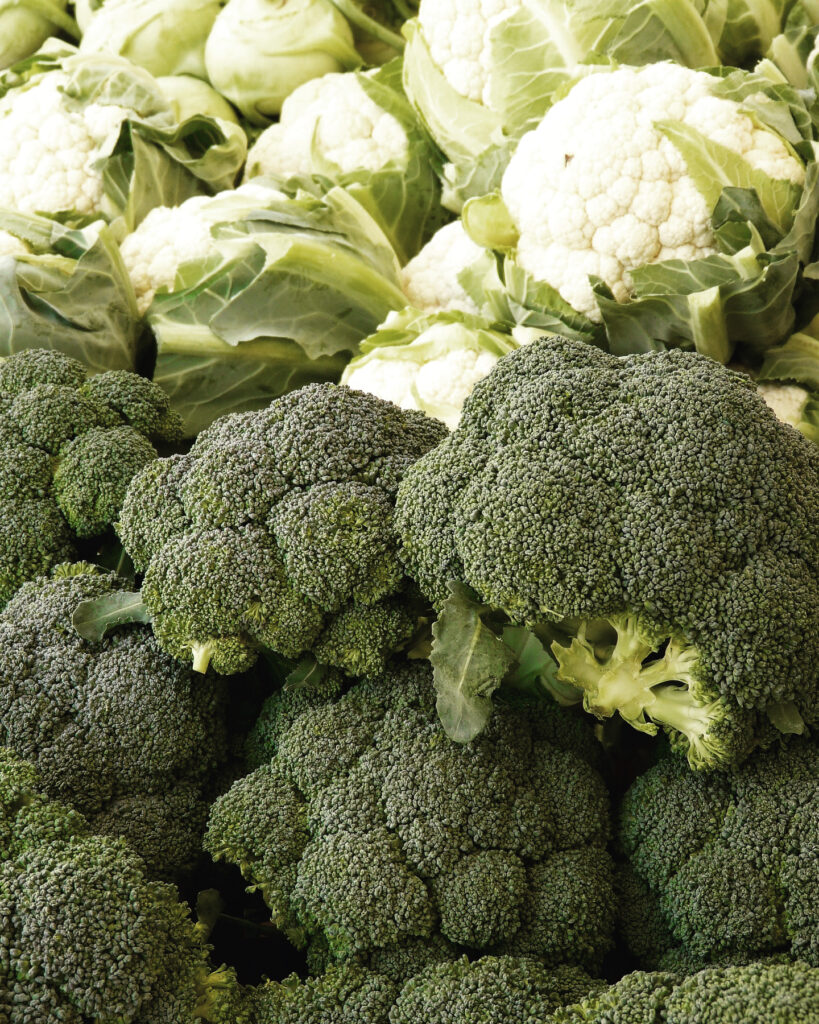 Ingredienser
1/2 broccolihoved
1/2 blomkålshoved
2-4 spsk. raps- eller olivenolie*
1 tsk. salt
Peber efter smag
*vurder selv hvor meget du har lyst til at komme på – jeg kan godt lige når der er meget olie på.
Fremgangsmåde
Pluk broccoli og blomkål i små buketter (stokken kan sagtens skæres i tern og kommes med). Fordel dem i et fad og vend det hele med olie, salt og peber. Bages i ovnen ved 180 grader i 20-25 min.